Six years after Shopsmart first began trading, General Manager Karen Battrick reflects on our journey as an agency.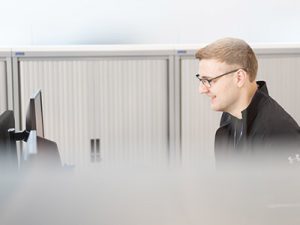 "Six years has flown by! When we began the agency there were four of us in a temporary office with a phone, a computer and only our personal business reputations to build from. Now we're a well-respected field sales agency with an enviable client portfolio. We've moved offices (twice) and we're excited to have just completed a comprehensive brand refresh that better represents who we are as a company.
One thing I believe that really stands out about our business is our culture; we've worked hard to create an ethos that both our clients and our people respond to and want to be part of. Field sales marketing is at its core about building relationships – we pride ourselves on our reputation as being a committed, energetic and fun bunch of people to work with. Our people come from a wide variety of backgrounds, with different experiences and opinions, but we come together as one team – and that is as true for a rep on the frontline as it is for the senior leadership.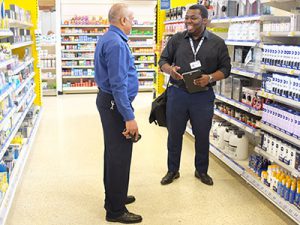 Our business relationships with clients are defined by a consultative and collaborative approach, we think of ourselves as part of their team, making their business challenges our own and subsequently getting great personal satisfaction when we deliver great results. This puts us in a strong position whether we are working with established global brands or new challenger start-ups, using our collective experience to get to the heart of what they need. We're also fiercely practical – we never take any relationship for granted and are always trying to be better and evolve our services and performance.
Global and Local economic pressures continue to affect both Brands and Consumers alike. We pride ourselves on staying ahead of these trends, through innovative approaches to insight and technology. Whilst these elements are important, we remain focussed on the most important part of our jobs, we are here to grow our clients' sales.
We've grown so fast in the last six years that looking back it is incredible to see where we started. If I was to advise the me back then, I would tell her to strap in and hold on tight and that by holding on to our integrity and being part of an amazing close-knit team – that share the same values and purpose – we are able to grow a fantastic business.
We've changed so much since we started, so it made sense to rebrand now in order to reflect the company we have grown into. Like all good businesses, we don't expect to be the same in six years from now either!"
For more information on how Shopsmart's services can grow your sales, contact us today.